"This shop is part of a social shopper marketing insight campaign with
Pollinate Media Group
™ and
Dr. Pepper Snapple Group
but all my opinions are my own. #pmedia
#TENways
http://my-disclosur.es/OBsstV
"

Working on that bikini bod for summer but still need to satisfy that sweet tooth craving? Well now you can have your cake and eat it too...literally. My refreshing slim-down creamsicle cupcakes will pair perfectly with Sunkist TEN to wash it down. 3 cheers for a happy body, healthy body as we edge into swimsuit season!
And now for the star of the show, a sure crowd pleaser for any summertime party:
Round up a few simple ingredients:
1 can Sunkist Ten Calorie (or 12 fl oz)
1 box white cake mix
Zest and juice of one orange
Fat free cool whip
1. Preheat oven to 350 degrees and line a 12 spot muffin pan.

2. Mix Sunkist, cake mix, and juice and zest from half of orange in a large bowl.

3. Divide mixture evenly into cupcake liners.

3. Bake for 25 minutes or until a toothpick comes out clean.

4. Cool to room temperature and "ice" with cool whip topping mixed with juice and zest from other half of orange. Add sprinkles if desired.
5. Serve with shooters of Sunkist Ten.

Let's face it, diet foods and drinks are rarely as good as the real thing. Not the case with TEN Calorie sodas available in the flavors we already know and love: A&W TEN, 7up TEN, Canada Dry TEN, and my personal favorite: Sunkist TEN.
You get the full flavor you desire, while only sacrificing ten tiny "empty" calories. Which is next to nothing in the grand scheme of your day, right?
Convinced yet? It's your lucky day: Receive $.50 off your purchase of two 2-liters or two 4-pack cans of A&W, Canada Dry, 7up or Sunkist TEN at participating Wal-Mart, available while supplies last until 4/17.

twitter // facebook

Sacrifice great taste no longer! Enjoy!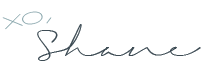 Tweet