So we've all heard the various blog communites floating around, be it "H-Town Hotties" "Midwestern Muses," or perhaps the "East Coast Elite?" We lust over conferences and retreats hosted in far away places such as California or Salt Lake, which we only dream to one day attend. Ever feel left out, like you can't find other bloggers from around your area? Want to meet up with like-minded people in real life?
Well, boy oh boy, do I have a treat for you guys!
Presenting, drum roll please...
Bloggers Coast to Coast
View
Bloggers Coast to Coast
in a larger map
It's easy! Fill out the
simple form
on my Coast to Coast tab, and I'll get you added to the map as quick as a cricket! To find out who lives in a particular area, just zoom in and click on the blue marker. There you'll find a name, location, and blog link.
I hope to make this a comprehensive directory, so would love each and every of my followers to participate!
In order to spread the word I'm asking those who participate to either mention the
Blogger Map
in a blog post, tweet, or Facebook or add the button to your sidebar. Thanks!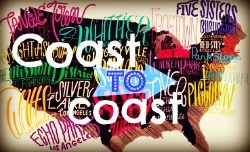 For those you concerned about privacy - if you'd rather associate with a nearby big city instead of the suburb you live in, that's fine. What better way to connect with fellow bloggers from your neck of the woods? Also, if you live outside of the U.S. you can still be added to the map, your pin will show in zoomed out view!
**Idea curated from
Rose A La Mode
. 'Cept mine's free :) Linking up here & here Hope you're all as stoked as I am for this!
Attention Ohio Bloggers!
Leigh Anne shared this wonderful oppurtunity with me. Cheesecake Factory & Shopping? I'm in!