As a kid, no one ever understood my pumpkin obsession.


Whelp, I've got news for you, Pumpkin Spice, I was a fan of you long before you were famous.
In my mom's hometown of Circleville, OH, there claim to fame is
Pumpkin Show
, a 5 day festival I've which I've attended every year since I was born. Over 400,000 people flock to this small town of 10,000!
Think pumpkin everything.
Pumpkin donuts, burgers, ice cream, chili, bread, waffles, cookies, taffy, fudge, pizza.... literally anything you can imagine.


Then of course the man, the myth, the legend, the classic pumpkin pie. For the 100th anniversary, there was a 14 foot pie that took a whopping 10 hours to bake!
You had to stand in line hours to get yourself a piece of that bad boy. I'm surprised it got fully cooked in the middle!
As if Starbucks wasn't hyped up enough as it is, they decide to debut the PSL on September 1st this year. It made no matter to them that temperatures were still reaching 80's in most of the USA. This
marketing ploy
won us all over in typical Sbux fashion.
Semi-equivalent to putting Halloween decorations in stores as soon as Valentines Day is over, or queuing up the Christmas tunes come October? Heck, TGD (Thanksgiving Day), a resturaunt serving turkey, stuffing & mashed potatoes year round (fast-food style, ew) lasted a whopping 4 months before going out of business.
It really is a cult following. I'm sure we'll hit
another PSL Shortage
2k13 within the next few weeks.
As one loyal patron haiku-d it...
"I love pumpkin spice.
Do not even need a cup.
Connect the IV."
At least at $2.49, it will be half the price of a $5 Starbucks version.
Don't worry McD's, Burger King (who already had the upper hand in my opinion) is here to ruin your french fry game with this
low-fat "guilt-free" version
. And what more, they're crinkle cut! Take that MacDaddy's!
Of course, twitter gives #PSL the love it deserves.
Now personally, I'm a fan of the sweet over the savory varieties of pumpkin.
Top 10 Entirely Unnecessary Pumpkin Products:
(coming from a pumpkin-lover, herself)

1/ Pringles: Chips should never have such an artificial flavoring.
2/ Pudding: Actually quite yummy. I've used it in pies and just as an afternoon snack. Approved!
3/ Pop-Tarts: May or may not have stocked up on 5 boxes of these limited edition gems last season, then realized they gots nothing on actual pumpkin pie. I still have 4 boxes left if that tells ya anything...
4/ Marshmallows: Ew, just ew.
5/ Eggo's: Pretty decent. I'm not a fan of freezer waffles to begin with.
6/ M&M's: Tasted more cinnamon-y than pumpkin but not too shabby.
7/ Pinnacle Vodka: Really good mixed with apple cider or Kahlua, not so much as a straight shot.
8/ Butter: I refuse.


Then the necessary evils...
Although I dig Erin's
Open Letter to Pumpkin Spice
, which reveals the ridiculousness of this seasonal craze, I'm addicted and I just can't get enough. How do you feel about the PSL epidemic?
I'll take mine extra dirty, heavy on the nutmeg, with a hint of clove.
#PeaceLovePSL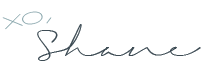 Tweet