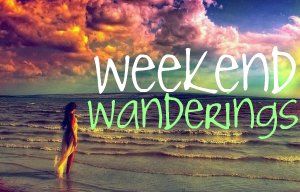 Meet Kelly of Petite Ramblings!
I write about anything and everything that my fiery little heart is feeling at the moment. I share my ridiculous stories (like how I almost got suspended from elementary school 3 times), my heartfelt moments (like why I probably won't be a mom) and everything in between.
Jenna Marbles, her dogs and Britney Spearsall follow her on
twitter
. Can you relate to her love-hate relationship with blogging?
What would you attempt to do if you knew you could not fail?
Buy a winning powerball ticket! I've been on a powerball obsession lately and it's so unhealthy but I just.can't.stop.
If a front page article was written on you, what would the headline be?
"Gnome Wins Powerball And Disappears" I chose that because I'm so short and if i DID win the powerball, I really would probably disappear. Live on a boat near some remote island where there's never any storms.
Links to Luhv:
//The Art of Commenting
//for the introverts among us... I like people too.
//the myth of the effortlessly perfect girl
//why we don't need a reason for everything
//25 things in your life that are only holding you back
//a Wrecking Ball-Mumford & Sons Mash-up...who'da thunk this pairing would be decent?
//are you always forgetting names? no longer!
//how not to write
//move over pumpkin spice latte... introducing the pumpkin cheesecake martini
//how to be a good blogger without letting social media consume your life
//satisfy that sweet tooth with these personal dessert in a mug
//15 forgotten english words...chork?
//how your body language could be sabotaging your success
//fall experiences you must have
//how to win at twitter
// dying laughing as thug kitchen tells you to eat some d*mn breakfast
//how to get out of that funk

//10 difficult realities you must face

//stuck in a bloggy rut? the idea bank has got you girl!
//craving salty, sweet, savory? combat a snack attack of any breed!

//14 reasons white girls should calm down about fall

//how fun does this bloggy halloween costume contest look? even a Starbucks gift card up for grabs!

//Learn to code websites simply!
//Loving these boots from Francesca's Collections at 30% off for 2 days only!
//feeling lucky? have you entered all my recent giveaways?
Win $20 to Sephora c/o Kelly!
a Rafflecopter giveaway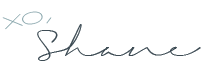 Tweet