As many of my readers are already aware, I began my education studying finance with a business analytics minor. I loved it for the first two years, but am now realizing that I enjoy the Management Information Systems, technical side of my focus more.


I realized in my senior year (just a few months ago) that I
wasn't as passionate
about what I was doing as I had hoped. It was a startling, yet freeing revelation for me. At first I beat myself up over not deciding sooner in my educational career what exactly I wanted to do with my life. But slowly I realized it wasn't too late to change directions if it would get me to where I ultimately hoped to end up one day.
Insert my internship this past summer where I worked in collaboration with ten other interns
developing an iPhone application
. I worked as a business analyst alongside computer science and software engineers in this process. If interested, I'd love to have you check out the
outcome
of this experience.
While I don't particularly desire to sit behind a computer screen day in and day out for the rest of my life, as I desire some sort of human interaction (I like people too!), I do wish to go the MIS route and recently accepted a job in the Business technology division of a financial services and insurance company in
Australia
. I couldn't be more excited!
And I will leave you with my advice for you in making the switch:
Find your passion early on if possible.
If that fails, it's never too late to change your mind if it means ultimately living out your dreams.
Do what you love, love what you do—You are in the driver's seat of your own life after all! Don't let anyone or anything else take the wheel for you!
Money is far from everything. Having job satisfaction and that perfect work/life balance is way more important if you want to live a happy life!
Never get too comfortable. Change is an inevitable part of life and you have to be willing to adapt to whatever is thrown your way.
Don't be afraid to experiment. Ask for what you want, if you never ask, the answer will always be no! As my mama's always told me, you'll always miss 100% of the shots you don't take.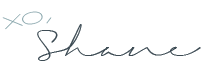 Whether you're seeking further success in your current role or a new opportunity, Kaplan University can help you prepare for the exciting possibilities ahead.*
As an accredited university built on more than 75 years of experience,† Kaplan University offers a wide range of career-focused programs designed to develop the skills and knowledge leading employers seek. Our focus: to offer you the most direct educational path to achieve your goals.
Are you ready for a change? Learn more at
kaplanuniversity.edu
* Kaplan University cannot guarantee employment or career advancement.
† Kaplan University is regionally accredited. Please
visit
http://www.kaplanuniversity.edu/about/accreditation-licensing.aspx#
for additional information about institutional and programmatic accreditation.
Tweet