Ladies & gents, meet...
What comes to mind when you think of purple? Elegant, regal, royal.

Perhaps it can be seen as zen and peaceful. Or majestic and magical, intriguing to the eye and sparking the imagination.
At first glance, the color appeared a little childish to me, p
urple was my favorite color from the ages of 4-10. B
ut as I did my research, the color slowly grew on me.
To crown Radiant Orchid as King of 2014, Pantone searched the world over for design and color influences, pulling ideas from entertainment to technology to find this hue described as:
"An enchanting harmony of fuchsia, purple and pink undertones, Radiant Orchid inspires confidence and emanates great joy, love and health. It is a captivating purple, one that draws you in with its beguiling charm."
via
I've kept up with these color trends over the past few years of blogging. I loved Emerald of last year, a bold, hopeful color "symbolizing growth, renewal and prosperity." And of course as an orange consuisser I particularly fancied Tangerine Tango. I'll admit, I'm still getting used to this pretty purple.
I realized there is a vast range of this dainty hue out there in the fashion, home, and beauty world.
I chose a few of my favorite pieces flaunting the color:
The idea of a wedding of Radiant Orchid even piqued my interest as I perused Pinterest. Heck, if I was to get married this year, I may consider it. Who knows what color will be in 2020 ;)
If this didn't get you excited enough, Sephora is releasing a line of ten limited edition beauty products that you just have to get your hands on! Ready to embrace this vibrant and daring shade? The Sephora + Pantone Universe Radiant Orchid collection hits shelves in March 2014!
Now I'm interested in your perspective of Radiant Orchid as color of the year? Do you plan on getting on board with this trend? Which color would you have selected for 2014?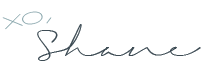 Tweet