Words straight from the mouth of Juan Pablo, the muy caliente Venezuelan who will rock The Bachelor tonight. As a big foodie myself, I think we would get along. Who likes a girl that orders a salad?
Now I'm not normally one for chick flicks or shows (No The Notebook, Pretty Little Liars, Gossip Girl, or Real Housewives of xyz for this gal). But, the Bachelor is one of my guiltiest of pleasures. Heck, I've been watching it from season one in 2002 at the ripe old age of ten!
If, as a lady, you are not excited for Juan Pablo to strut his self at 8pm EST tonight, consider yourself dead to me. Just kidding, but come on ladies! #sigh #gush #gasp #swoon
JP's idea of a dream date? Flying around the jungle and stopping on top of a tepui (mountainous plateau) in Venezuela for a special lunch with the love of his life. Yes please, sign me up!
He has a precious little daughter which may deter some of the women. The one thing I'm curious about is where he's headed in life now that he's a retired athlete. And how much dough he rolled in in his prime soccer days ;)
He claims to be laid-back but an all-night dancer. Win-win? He sounds like the perfect man in my book. The only problem- I can't dance, so would be dead to him. Also, not a huge sports gal which would send him backing on day one.
When I found out there's a gal reppin the 614, my hometown of Columbus I got extremely giddy. Unfortunately she didn't make my list of top contenders, but I will be rooting for her!
Perhaps I'm jumping the gun on making predictions just yet (I know you can't judge a book by its cover), but I thought it would be fun to see how right I would be when these ladies true personalities shine through tonight.
My top 4 picks:
Beyond being outwardly gorgeous, Victoria is a self-proclaimed independent woman which I love. She's also got the exotic Brazilian background going for her. Aye carumba! She prefers to keep an air of mysteriousness rather than always needing to be the center of attention. We shall see if her actions hold true to this tonight. My only concern is she's a tad young and may not be ready to handle Juan Pablo's daddy role.
Renee seems like the perfect girl next door, describing herself as "loyal, loving, and reliable." She shares my biggest peeves on a date: texting, talking over her, and not introducing her to others. She seems to have the maturity Juan Pablo desires in a woman along with a yearning for adventure (her biggest dream would be driving a fighter pilot!)
Andi is a loyal family girl and considers herself "fiesty" which I love because so am I. She's got an interesting life as an attorney (got a murder convicted in 8 mins flat!) and seems like the adventure-seeker Juan Pablo needs in his life. She's climbed the Leaning Tower of Pisa?! and endeavors to someday go on an African Safari. My kinda girl! JP is in search of an independent, career driven woman, and I think Andi is just that.
Okay so Alli may be my spirit animal. She went to Miami University. SAME. She moved to Australia all on her own for 2 years after graduating. SAME. Her favorite author is Jodi Picoult. SAME. She's Catholic. SAME. But enough abut me, I think she will be perfect for Juan Pablo because she is a nanny so has lots of experience with kiddos which will be a huge turn on. I think she has a mature look and vibe to her so hopefully that rings true.
First to go: Nikki
There's just something about her I don't particularly fancy. Her answer to favorite type of dancing: does drunk dancing count? and the fact that the most adventurous thing she's done in life is this show. I just don't see her meshing with Juan Pablo. Just realizing I picked none of the blondes for JP, haha.
In addition, Clare seems a little pathetic as she's never been on vacation since she's never had a boyfriend to go with. And Lucy's occupation is a "free spirit" Umm...no.
Let's see how much drama these 27 ladies can mass produce tonight, shall we? Hopefully my predictions don't sway too much once I view them in living color. Actions speak louder than words, ladies!
Who are your first round picks? You better believe I'll be live tweeting this ish tonight and forever onward @wsweetnothings
I can't help but wonder which Juan of these ladies Juan will be the Juan for. Okay I'll stop while I'm ahead...
Info and pics gathered from ABC.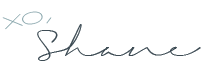 Tweet