First things first: I am putting together a super sexy Valentine's giveaway for my lovely readers! Insert: Victoria's Secret! The more that participate, the more bras, panties, & lingerie one lucky lady will be able to treat themselves to! Fill out the simple form below by February 3rd to be included :)
Why buy a generic Hallmark card for your sweetie this year, when you can snag a unique, handmade creation from
Row House 14
at an affordable price?
Heidi is rocking her new
Valentines Day line
. The cards range from quirky and fun to more serious and sentimental. Whatever your style, you're sure to find a card to suit your needs!
Check out a few of my faves:
And for those of you not into the mushy gushiness of V Day, how about this little gem:
I'm diggin' this last card, particularly because my man's last name is Fox. Fitting, aye? Hopefully he doesn't read this before I get a chance to give it to him :)
Heidi is generously offering 15% off of $20 using code: MYVALENTINE at
Row House 14
through January 15th! Hop on that deal and surprise your hunny with something special!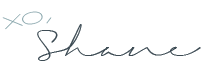 Tweet