Warning: Cuteness overload. If you don't want to catch the Baby Fever, avert all eye contact with this post, because Samuel is a looker. If you can't stand the heat, get out of the nursery!
I'm an aunt for the first time ever! Baby Sam was born at 11:37 pm on Christmas Day!
Congrats to my little brother, Alec, the proud papa bear!
Samuel had to dress warm for his ride home from the hospital. You can't tell me this isn't the cutest thing you've seen all day...
A very proud first time Aunt and Grandma (aka. Oma)
Sam Man's first bath!
Even our animals love the little goob! (thank goodness)
Now I'll leave you with a few holiday randoms I never got to share on here!
Cleveland Symphony Orchestra with my main man.
Volunteering at the Firefighter's for Kids Toy Drive.
My boyfriend knows me so well.
New Years Eve swag.
Hope you all enjoyed your time off with family and friends for the holidays!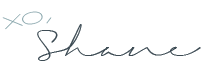 Tweet