My mama is the most important person in the world to me. There are so many things I admire in her grace, her compassion, and h

er zest for life is awe-inspiring

. In my eyes, everything about her is beautiful and that shines through from the inside, out.
She is the strongest woman I know
My brother and I have undoubtedly put her through a lot over the years. She's sacrificed a lot for us and taken it like a champ, never giving up on us, no matter how easy that would have been to do some days.
She manages to put a smile on in every situation
She sees the good in every person, and likewise remains optimistic no matter the circumstances. While cleaning up after my 21st birthday she says:
"All the half empty beer cans must mean people had enough to drink by the end of the night" Normal people would get pissed by this, but mama is
always looking on the bright side of life. I honestly cannot recall the last time I've ever heard her complain about a single thing.
She is very successful in her career
She remains level-headed even while running a company, always coming home at the end of the day and leaving work behind. (except the occasional once-over on the Blackberry, but we'll forgive her for that ;) I am so proud of all of her accomplishments and aspire to be just as passionate as her one day.
She is my shoulder to cry on when times get rough
My #1 cheerleader on the best of days
She has been there through the thick and thin of the trials and tribulations of my life. She's always believed in me more than I've believed in myself.
I can tell her anything
Without fear of judgement.
She is the one person in this world that I would trust with my entire life.
She is the most generous being I have ever met
She would never let a single soul go hungry, go broke, or get rained on. She is the most selfless person, always giving far more than she takes, be it to her family, friends, or community.
I can look at her and laugh, odds are we are thinking the exact same thought
Sometimes when I open my mouth to speak, I think my mother comes out.
She has raised me by instilling the same values of independence
She has always taught me never to rely on someone else for my happiness and sense of self worth. I think I am an overly more happy person because of this.
Watch this video to the end if you have not yet done so. Although my mom did not stay at home with us, she always placed us before her career, and even herself. And for this mom, I thank you.
Mama, I don't think I take enough opportunities to tell you just how much I appreciate every little thing you have done for me in my 22 years of life.
I could not ask for a better mother, confidant, and best friend. It's a lot to aspire to, mom, but I can't wait to be just like you one day.
So mom, now if you could go ahead and live forever, that would be great.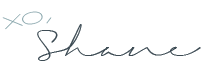 Tweet