Introducing the frugal side of fabulous. As a frugalista at heart, I'm a sucker for a good deal. Insert

Shoptagr

, a revolutionary new site that watches items in your specified color and size, then notifies you via e-mail when they go on sale. It allows me to spend less time stalking my favorite clothing sites for deals. Game changer.
Let's be real, my online shopping addiction is out of control. It's rough living in a college town surrounded by cornfields with no mall within 30 miles for 4 years. Then

Shoptagr

came around and turned my world upside down (in a good way!)
We all lead busy lives and might as well let

Shoptagr

do the work for you. This way, you can put your time and effort into more important things in life. (I can name a million more important than online shopping, yet what do I find myself doing on the reg?)
Watch how simple it is:
Shoppers download a free browser extension and peruse their favorite sites like normal. When they see an item they like, they click +TAG from their bookmarks bar and confirm details like size, fit, color and even discount level. Tagged items are arranged in a clean, Pinterest-style page where shoppers can organize their tags into collections for work, going out, etc.
Check out a few picks from my Shoptagr watch list:
Check out that smooth website interface. The tech nerd in me loves the simplistic look, so easy on the eyes!
No longer will I suffer from the typical buyers' remorse where I buy a cart on a whim filled with $50 of crap I don't need, all in the name of free shipping. By putting my favorite finds on a "watch list," I can come back later when the price has dropped and I have time to sleep on the decision.
What's more, you earn cash rewards for inviting your friends to join! To all my fellow online shoppers, I urge you to go

sign up

pronto! You're welcome in advance ;)
Shoptagr

: the fashionista's dream come true.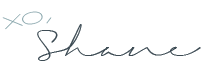 Tweet