On a skype conference with my Australian employees this summer, I was casually chowing down on a PB&J on what we'll call a "lunch meeting," when they asked me what type of sammie I had. I was dumbfounded to learn they had never heard of this childhood classic. We spent the next hour discussing the differences between Australia and America in a topic near and dear to my heart: FOOD.
And so the saga continues. Last week we talked about some typical

Australian stereotypes

. Care to take a stab at what's on the menu today?
Week 2: Australian Cuisine
American quirks I'll miss:
1. I was shocked horrified to learn that the sweet and savory combo is not a thing down under. Their McDonald's (aka Makka's) does not sell McGriddles nor do they do pancakes and syrup. No caramel sea salt or chocolate covered pretzel goodness. Apparently our bread is overly sweet for them and heartier as it's loaded with fiber instead of sugar. And don't you even dare dip those fries in that Frosty! Sounds like I'm gonna have to bring the fun myself and show the Aussies what's good!
2. Coffee: my lifeblood.

Much to my dismay, I won't find a Starbucks on every corner in Australia. They have more local cafes.

There is no drip "house" coffee, you can get a long black with extra water or a flat white (espresso + steamed milk, no foam). M

ost places will only do the more expensive espresso drinks.

The worst part? These cafes close around 3 pm! However will I get my afternoon caffeine fix?!
The universal norm of home-brewed coffee in Australia is instant coffee, made from a kind of crystalline powder by just adding hot water, which is boiled in an electric kettle. Having any other kind of coffee making equipment in your home will mark you out as a definite coffee enthusiast and is considered a bit of a luxury. No Keurig to wake me up in the morning?!
3. No Mexican food! We Americans don't realize how spoiled we are sharing a border with Mexico. Instead,
Australia has an excellent selection of Asian foods, due to its proximity and the large number of Asian immigrants. L
ots of great Thai,
Vietnamese
. Japanese, Korean, and Chinese Sydney has lots of great Bubble Tea, Sushi, dumplings, etc.
4. No American style barbecue. Ribs, wings and fries with barbecue sauce, you can't get it as good anywhere as the US has it.
1. If you order a burger at a restaurant, they will automatically put beet root

on it. Eggs, pineapple, BBQ sauce and fried onions are common toppings too. Bleh! Oh and they call ketchup "tomato sauce"- less sugary with a more liquid texture.
2. Vegemite on toast makes for not a bad brekkie (breakfast) Bearing a salty, meaty taste, it is literally leftover yeast extract from beer brewing.

God has blessed Australians with a special coating on their taste buds which gives them a natural resistance to the horrifying taste of this spread. It's like their version of Nutella. Ironic enough, Vegimite is owned by American brand, Kraft.
3. Meat pies and sausage rolls. Buttery pastry stuffed with meat and gravy are popular "take-away" (takeout) foods. How could one go wrong?
4.
Grilled kangaroo
is widely available, although not that commonly eaten. Why not eat the national animal and control the overpopulation? They are
equivalent
to the deer of America.
Not quite as dry as deer but still leaner than buffalo. It has a wonderful gamey taste (because roos live in the wild and feed on grass and shrubs) that adds a lot of flavor without being overpowering.
In a pinch? Find Kanga-bangas at a grocery store near you! Crocodile and emu are also eaten..
5. Tim Tams: R
ectangular chocolate cookies covered in icing that are apparently to die for.
Now who's ready for a

Tim Tam Slam

?
6.
Cadbury chocolate is sold EVERYWHERE (vending machines, checkout lines, etc). We know the Easter egg version but that's about the extent of it. Cherry Ripe bars (cherry in dark chocolate and coconut) are a popular candy bar.
7. Fairy Bread: White bread cut into triangles with butter and colorful sprinkles is common at birthday parties.
8.
Pavlova: Delicious meringue cake with a crisp crust, soft and airy inside, sugar coating and fruit on top. Sickingly sweet.
9. Barramundi: Their most famous fish, a seabass prized for its sweet flavor, delicate texture, and intense versatility. Cooked the same day as caught for the highest quality.
The seafood-y in me is excited to try this!
It's no secret, chain
restaurants
are abundant in America. There is a certain sense of "trust" when you go to a place you know, that is well established. This is less so in Australia.
They
do have a handful of all the big chains - Starbucks, McDonalds, Outback Steakhouse (I thought that was an American thing) but mainly
individual restaurants and cafes. People usually open restaurants here not for attaining great wealth, but instead because they have something special they want to cook.
While every American restaurant is competing to have the biggest portions, this is a stark contrast to Australia where going out to dinner involves a huge almost empty plate with two mouthfuls of food.

What the rest of the world would call "large", is the smallest possible size in the US.

And in the US you never run out of coke because the waitress dutifully fills it up again if she notices it less than half full. Again not something you'd see in Australia- if you want a "refill", you'd be expected to pay for a second one.
How will I ever survive the limited coffee options and smaller portions?! Stay tuned next week for a little lesson in Australian lingo!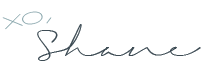 Tweet